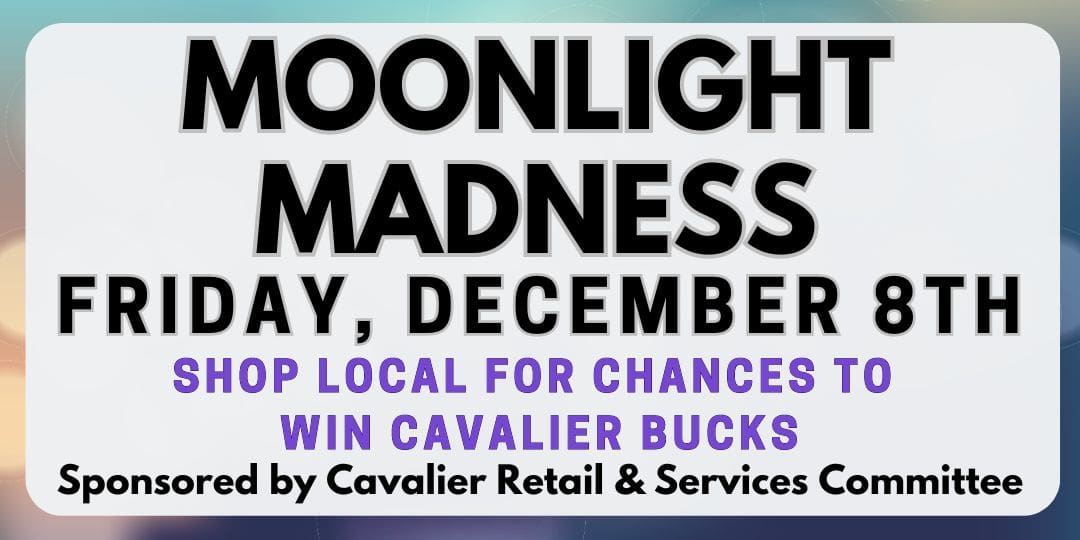 Moonlight Madness!!!
Shop Cavalier for your chance to win Cavalier Bucks!!
While you are out shopping in Cavalier you will have the chance to sign up for drawings for Cavalier Bucks. Multiple drawings will be held throughout the evening.  You can register all day long on Friday, but must be present at drawing times to win. Stores will be open until 9 PM.
Drawing Times: 
6:30 PM (2) $100 – Adults (2) $50 – Youth (17 & Under)
7:30PM  (2) $100 – Adults (2) $50 – Youth (17 & Under)
8:30 PM (2) $200 – Adults
Where:
Drawings will be held in the Main Street Pocket Park
MUST BE PRESENT AT DRAWING TIMES TO WIN
Sponsored by Cavalier Retail & Services Committee